CFO and Accounting Support
Does your organization lack financial leadership?
BSP offers affordable solutions for CFO/Controller support. Many of our clients realize the need for this level of support, but can no longer afford the full time salary.
What if you could have a qualified CFO from BSP work on your site only the days you need it? We provide interim and permanent part-time financial leadership for your organization.
We are not a staffing company. We are a group of skilled CFO's and Accountants ready and able to roll up our sleeves and support your financial and operational objectives.
Need someone to work with your bankers, bonding agents, lenders, clients to represent your company from a financial perspective? Our BSP CFO's are the best in the Greater Tampa Bay Area.
Controller & Staff Accountant
BSP can offer your company a qualified and reliable Staff Accountant or Controller.  We customize our schedule and duties to meet your needs.  Whether you need an interim, part-time or full-time solution we can do it.  We have the accounting personnel on staff that is available immediately. 
You only pay for what you need.  Our clients enjoy the flexibility of only paying for the hours they need per month.  We also have flat monthly rates available.  Our mission is to get the tasks done as quickly and accurately as possible.  Since our BSP team is there for the task at hand and not involved in day-to-day office politics, we get the work done quickly and proceed to our next client.  Our clients will be the first to tell you how our services have saved them time and money.  They feel more comfortable with a 3rd party provider handling their accounting needs.  They no longer have to worry about turn-over, theft, inconsistency and other issues they commonly faced with onsite employees.
With BSP you are hiring a company that will be reliable and effective.  We are looking out for YOUR best interest.
Some of the functions our Accounting Team performs for our clients:
Ensure that accounts payable are paid on time
Ensure that accounts receivable are collected
Ensure that bank accounts are reconciled
Maintain the company's chart of accounts
Create timely and accurate financial statements
Provide necessary information to external auditors for an annual audit
Ensure that local, state, and federal government reporting requirements and tax filings are complied with
File quarterly and annual reports with the Securities and Exchange Commission if the company is publicly held
These are just a few of the duties our Accountants perform both onsite and remotely.  Since our solutions are customized to you, these duties can expand or condense to your need.
BSP is a true outsourced accounting department providing the highest level of accounting and bookkeeping expertise. We continue to serve many reputed organizations around the globe. You can outsource your bookkeeping services or small business accounting requirements to us and focus on core business activities. Our aim is to reduce the burden of critical non-core functions by managing them in a more efficient, productive, and profitable manner. By doing so, we seek to enhance the business performance of our customers.
We understand the intricacies involved with each business. So when you sign up with us to outsource your accounting work, no matter how small or large your work is, you are sure you have a partner who is as good as you are.
Outsourced bookkeeping includes:
Bank Reconciliation
Trial Balance sheet preparation
Financial Statement preparation
General Ledger Maintenance
Account Receivable
Account Payable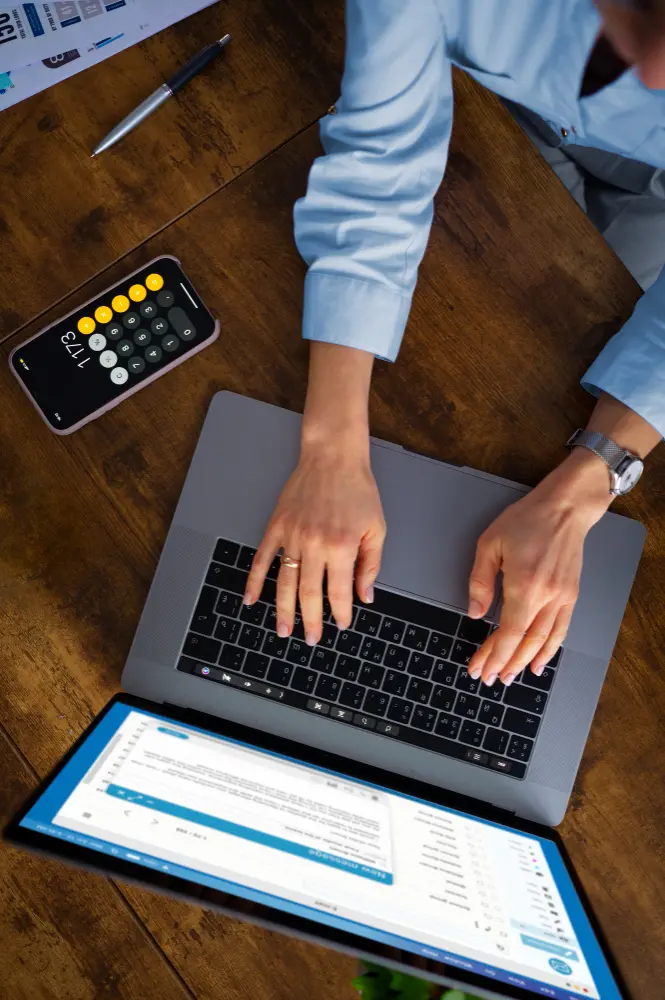 Why bookkeeping with us?
Financial Analysis: we don't just provide your reports. We have onsite CFO's ready to assist you with analysis and planning.
Day to Day Tasks Reporting: your personal bookkeeper will be available to you anytime (via email, text, fax or phone)
Year-End Tax Projection: our CFO and tax experts onsite will guide you throughout the year and ensure proper tax planning
One Stop Solution for Financial & Accounting Needs
Timely, Accurate and Fast Processing
Highly Trained and Experienced Bookkeepers


We are totally committed to a personalized approach in assisting customers. We operate your back office for your small business accounting and bookkeeping service's needs.
Your business needs reliable, affordable financial leadership. Let BSP be your solution.
Access CFO and Accounting Support
Serving Tampa Bay and Central Florida, we specialize in delivering comprehensive business solutions. Optimize productivity, streamline operations, and drive growth with our seamless integration and exceptional support. Your trusted partner for success.